Welcome to Revive and Thrive Relational Therapy
Are you and your significant other fighting all the time or disengaged from each other?
Are you or your partner dissatisfied with your sexual relationship?
Are you or your partner struggling with sexual desire, arousal, or orgasms?
Are you and your significant other contemplating "opening up" your relationship?
Are you practicing non-monogamy and need some help processing?
Are you interested in a power exchange relationship but having difficulty negotiating or processing difficult emotions in the power exchange dynamic you have?
Are you having difficulty finding a therapist who understands your kinks or relationship dynamics in a way that is helpful in therapy?
If you have answered yes to any of these questions, I might be a good fit for your couples or relationship therapist. Read more below to get a deeper understanding of me and my practice.
My Practice
Revive and Thrive Relational Therapy is a private practice specializing in relationships located in Washington state. I am able to provide couples therapy services to anyone physically located in the state of Washington, Florida, or Vermont. 
As a trained marriage and family therapist, I work to improve each relationship dynamic that comes in. I am sex and kink positive, LGBTQIA+ inclusive and relationship focused (including polyamorous and other non-monogamous relationships).  Relational therapy can be difficult, but as we work together, your lives will become more harmonious. My focus is to make the process as easy as possible for you, while ensuring the greatest impact for your day to day life. My areas of focus include:
Couples counseling, marital and premarital therapy
Relational therapy for navigating poly and non-monogamous relationships
Relational therapy for BDSM, kink, and power exchange relationships
Sex Therapy
*I am listed on the Kink Aware Professionals directory
More About Me and My Process
I'm Cassandra Wilson, an inclusive Marriage and Family therapist in Washington, who strives to create a caring, non-judgmental environment where everyone feels comfortable to express themselves, regardless of their preferred relationship dynamics. I believe that relational therapy is helpful in relationships, whether or not there are serious issues in the relationship. In fact, early intervention with therapy is often more beneficial. Relational therapy can be done at any stage of your relationship, and will help you learn skills to have more enjoyment in your relationships. I have found that using a straightforward approach helps many relationships identify their greatest challenges and work together find alternative strategies to move forward.
I hold a Masters of Arts in Marriage and Family Therapy from Northcentral University and a Bachelors of Arts in Community Psychology from University of Washington and am independently licensed as a Marriage and Family Therapist in the state of Washington. I am also registered to provide telehealth based therapy to people located in the states of Florida and Vermont.
I am level 2 trained in Gottman Method Couples Therapy and have completed over 200 hours of training on sexuality and relationship dynamics. I am currently enrolled in a PhD program in Clinical Sexology at Modern Sex Therapy Institutes. I have several years of experience working with children, teens and adults in individual, couples and family therapy, and have worked with many different types of mental health problems. I also have significant experience working with people that have experienced traumatic events, including sexual trauma, with or without symptoms of PTSD.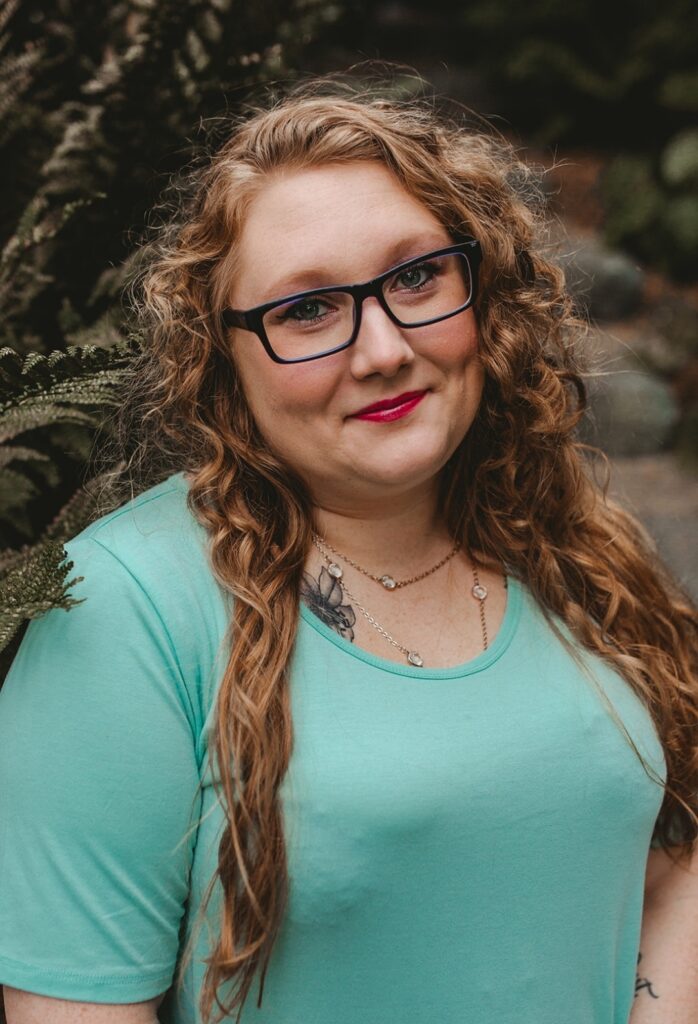 We all seek out counseling for different reasons – whether that is transitions in your relationship, difficulties communicating, intimacy issues, or anything else effecting your relationship. Regardless of the reason that brought you to relational therapy, I strive to walk with you to not only revive your relationship, but to help it thrive as well. I work through a systemic lens, meaning that I will consider the context of your lives and relationships, and utilize them in helping you move forward together.
It is my goal to allow our therapeutic relationship to be the safe foundation of change for you. I offer a warm, validating, direct stance to challenge you when necessary and hold a safe space when connection is needed. I believe therapy is a collaborative process, and will work with you on your journey of happiness and healing. I do not see myself as the "expert" – you are the expert of your life, and any ideas or suggestions of things to try are up for discussion. Please do not hesitate to share with me when something I suggest won't work for you – for any reason. I take a client-centered approach and understand that each person has a unique experience that will influence how therapy is done. I invite you to advocate for yourselves in the therapy room, as this is an important skill in relationships.